Here you will find ghost, UFO and paranormal webcams from the UK and all over the world from all sorts of haunted locations and buildings. Please report and dead links to the Webmaster. Thanks.


Willard Library Webcams

Reports of the haunting of the 110 year old gothic Willard Library have resulted in a number of web cams to be set up in and around the location. Talk of a lady in grey wondering the rooms of the building have made sure that that no visitor goes away without at least feeling some what spooked.
The Main Libary CLICK
HERE
The Basement CLICK
HERE
The Childrens Room CLICK HERE




OKC-PRG / OPRA Research Cams haunted Hospital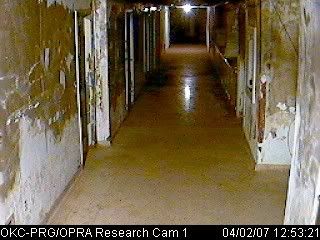 Many paranormal views are available via a selection of webcams set up in an old abandoned hospital. Watch the dark corridors carefully for any sign of the paranormal or of ghosts.
The Haunted Hospital Webcam CLICK
HERE

Ordsall Hall Ghost Cam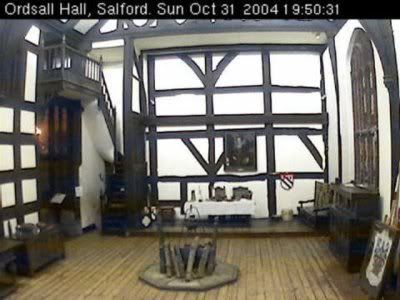 Observe this cam for any signs of the famous 'White Lady' spirit that roams the Eerie haunted Ordsall Hall. Also look out for any sign of the mysterious ghost of a young girl said to appear on the stairs.
The Ordsall Hall Ghost webcam CLICK
HERE
Newstead Abbey Ghost Web cam Nottinghamshire
Hunt for ghosts of monks and other spirits on this Cam. In an old abbey its hard to believe its not haunted.
The Newstead Abbey Ghostcam CLICK HERE





The Paris Catacombs Webcam


Explore the deep dark Catacombs of Paris France with these morbid underground webcams. See if you can see into its horrific history
The Paris Catacombs Webcam CLICK HERE





A55 at the Dobshill Interchange UFO Webcam
There have been numerous close encounters in the location of this motorway UFO web cam. If you see something, scroll over the photo and click the email icon to mail it to the BBC
THE A55 UFO Webcam CLICK HERE
More Paranormal webcams will be added to this page in the future.